Strongs Corporate Security Services
Corporate security is crucial for business operations, because it helps in improving productivity and building your company's competitiveness. Security measures can minimise uncontrollable security risks and improve the preparedness of the organisation in case of danger, damage, and accident.
---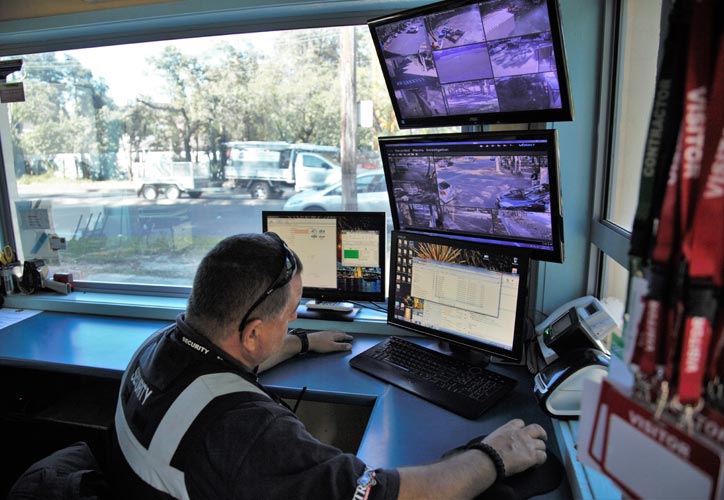 Contrary to popular belief, corporate security is not just about hiring security guards to man your doors. Instead, it refers to how you manage all matters that could affect the safety of your business, your employees, and your patrons.
It also includes precautionary measures to prevent proprietary information from being leaked out.
You need a concrete action program to support your commitment to corporate security in Sydney & NSW
Strongs Security can help you reach your business goals by improving the security aspects of your business.
We are not a mere security agency who just deploys security guards. We are a security consulting firm who understand the evolving needs of business.
Let's talk about your corporate security needs. 
---
Our team can provide you with cost effective security services to protect your company's property, assets, personnel, environment, and information from damage, accident, or criminal activity. Our aim is not only to secure your organisation, but also to improve your reputation as a place where people could safely work, visit, or do business.
---
Benefits of hiring Strongs Security Services to improve your Sydney corporate security:
Collective Expertise in Corporate Security. We have a pool of highly-trained professional security experts who can combine the industry best practices with your unique business needs.
Decades of Experience. Strongs Security is a licenced Master Consultancy and Training Provider involved in the security industry since 1987.
Tailor-fit Services. Our security services are designed and delivered according to your requirements and needs.
Cost-Effective Solution. While you a corporate security consultant requires a small investment, your enhanced safety is well worth it. Consider also the benefits of a cost-effective solution that helps prevent future damages and loss.
---
Corporate security assessment is the first step in improving the safety of your business.
Call us today on 0493 606 979 (mobile) or 02 9188 8832 (phone)
---