Strongs Armed Robbery Assessment
Armed robbery is a major concern for many organisations, particularly those businesses who deal with cash or expensive goods.
---
There's the risk of losing property and money, but such a distressing crime-based event can also badly impact on your business's reputation and image.
Fewer people may be willing to work for – or transact with – a business which has been the victim of armed robbery.
Installing security equipment such as alarm systems and CCTV cameras can help protect your business.
But first, you need to be aware of all the individual risks of your site or premises through a professional armed robbery assessment we are able to identify the gaps in your business current; Physical, Electronic Procedural and Administrative counter measures.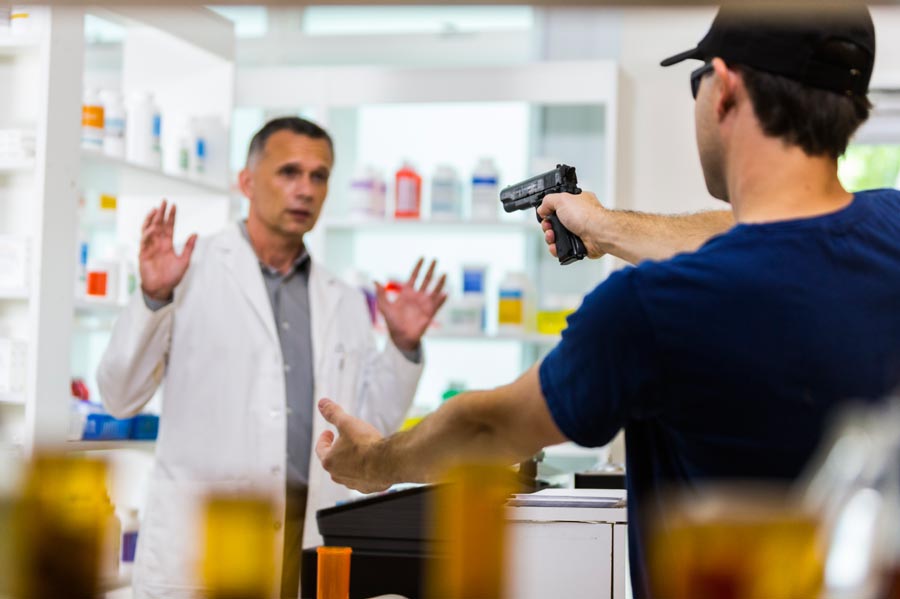 ---
Let's talk about getting a Strongs Armed Robbery Assessment.
---
Don't wait for robbery to occur before you improve your security systems
Strongs Security can help you mitigate armed robberies through our strategic assessment services.
Our security experts can identify, analyse, and check the potential threats to your security.
We can advise you on the best approach to avert the risk of being attacked by armed robbers.
Our armed robbery assessment that will help you protect staff, inventory – and your reputation.
---
Benefits of hiring a Strongs security consultant to perform armed robbery assessment:
Collective Expertise in Tactical Security. We have a squad of well-trained security experts.
Decades of Experience. Strongs Security is a licenced Master Consultancy and Training Provider involved in the security industry since 1987.
Tailor-fit Services. Our security services are designed and delivered according to your requirements and needs.
Cost-Effective Solution. Our security consultants are available at affordable rates, and any investment you make in improving your safety can also help prevent future damages and loss
---
A professional armed robbery assessment is crucial to protect your people and patrons.
Call us today
on 0493 606 979 (mobile) or 02 9188 8832 (phone)
---